On this date in History .... 1965: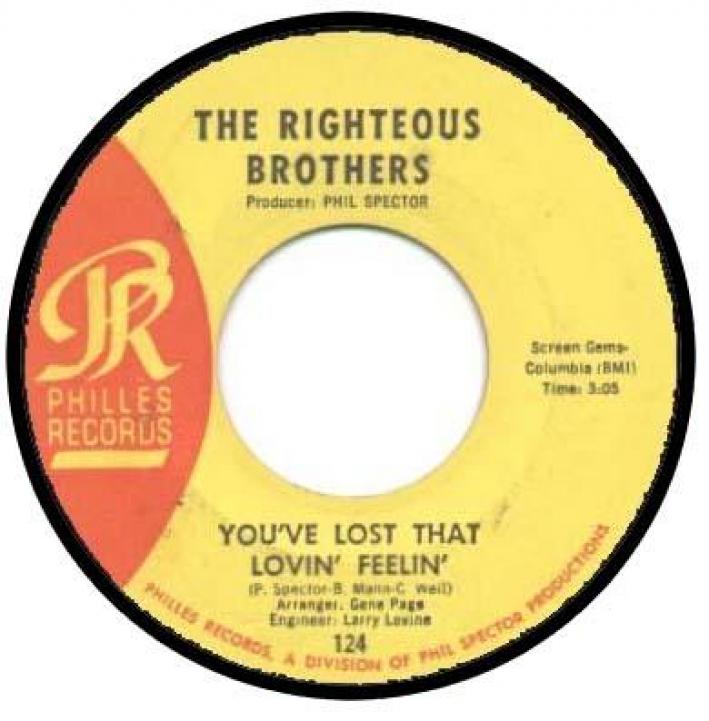 The Righteous Brothers song "You've Lost That Lovin' Feelin'" hits #1.
In 1999, it was ranked as the song having more radio and television play in the United States than any other song in the 20th century.

It is one of the rare songs that has no instrumental intro but starts right in with the lyrics.
One of the background singers in the 1964 release was a young singer who would become a national icon by using only her first name:

Cher.
The BBC put out a list in 2012 that placed this song in third place on the list of "most profitable" songs.

It was beat out by "Happy Birthday" (first place and now a public domain song) and "White Christmas" (2nd place).
Click here to listen to the song!!