On this date in History ... May 3, 1990: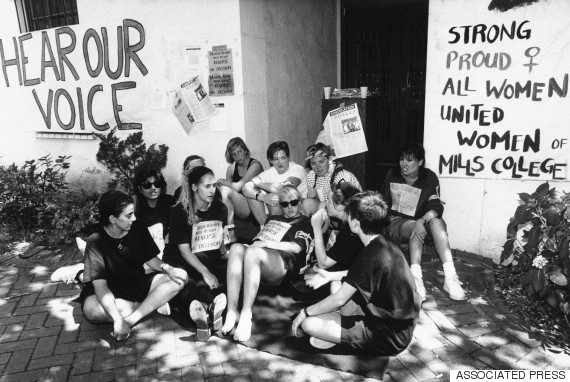 Mills College, a women's college, voted to allow men to enroll as a means to

to help th

eir financial situation.
The decision resulted in a 2 week strike by students and faculty. Over 300 students blockaded the administration offices and boycotted classes. Faculty and alumni supported the student movement by offering pay cuts, to teach more classes, to collect more endowment pledges and more alumni donations, showing the administration they could survive their financial needs.
On May 18, the trustees reversed their decision, becoming the only women's college that reversed its financial decision to become coed because of the will of its students, alumnae, and faculty.