On this date in History .... June 13, 1967: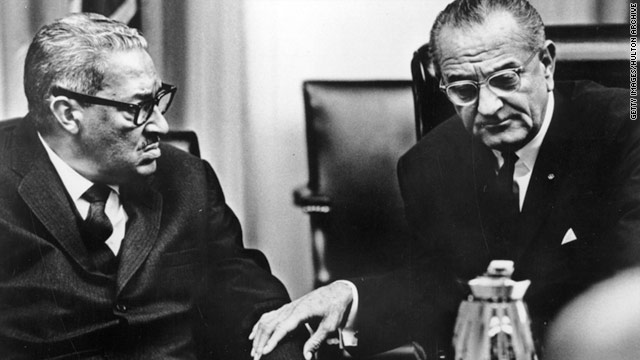 Lyndon Johnson nominated Thurgood Marshall for the U.S. Supreme Court.
Marshall was confirmed by Congress 69-11 and sworn in on August 30, making him the first African-American to sit on the Supreme Court.
The great-grandson of slaves, he became an attorney and argued cases before the Supreme Court, winning 29 of them, including the ground breaking Brown v. Board of Education in 1954.
He served 24 years on the Court.