On this date in History ... June 5, 1968:
Bobby Kennedy is shot during a campaign.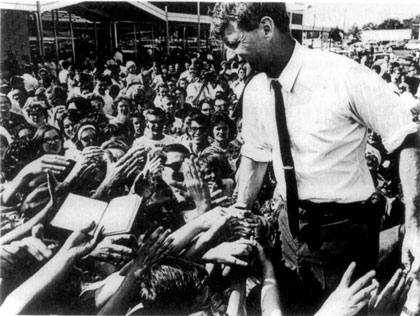 He had just won the California primary and was the heir-apparent to the Democratic Nomination for President, to run against Richard Nixon. Roosevelt "Rosy" Grier, a star football player, was one of Kennedy's bodyguards and tackled the assassin, Sirhan Sirhan, wrestling him to the ground. Other bystanders were injured while Sirhan was being grabbed.
Hubert Humphrey ended up on the Democratic ticket, losing by a small margin to Nixon.