On this date in History .... June 27, 1829:
English scientist James Smithson dies in Italy, leaving an odd footnote in his will, saying that if his only nephew died without any heirs, his entire estate would go to "…the United States of America, to found at Washington, under the name of the Smithsonian Institution, an Establishment for the increase and diffusion of knowledge."
This sparked significant interest on both sides of the Atlantic, especially since Smithson had never visited the U.S. Six years later, his only nephew did pass away without heirs and Pres. Jackson sent a diplomat to Europe to secure the funds.
Today the Smithsonian consists of 19 museums and the National Air and Space Museum is the most visited museum in the world. John Smithson in interred in a tomb in the Smithsonian Building.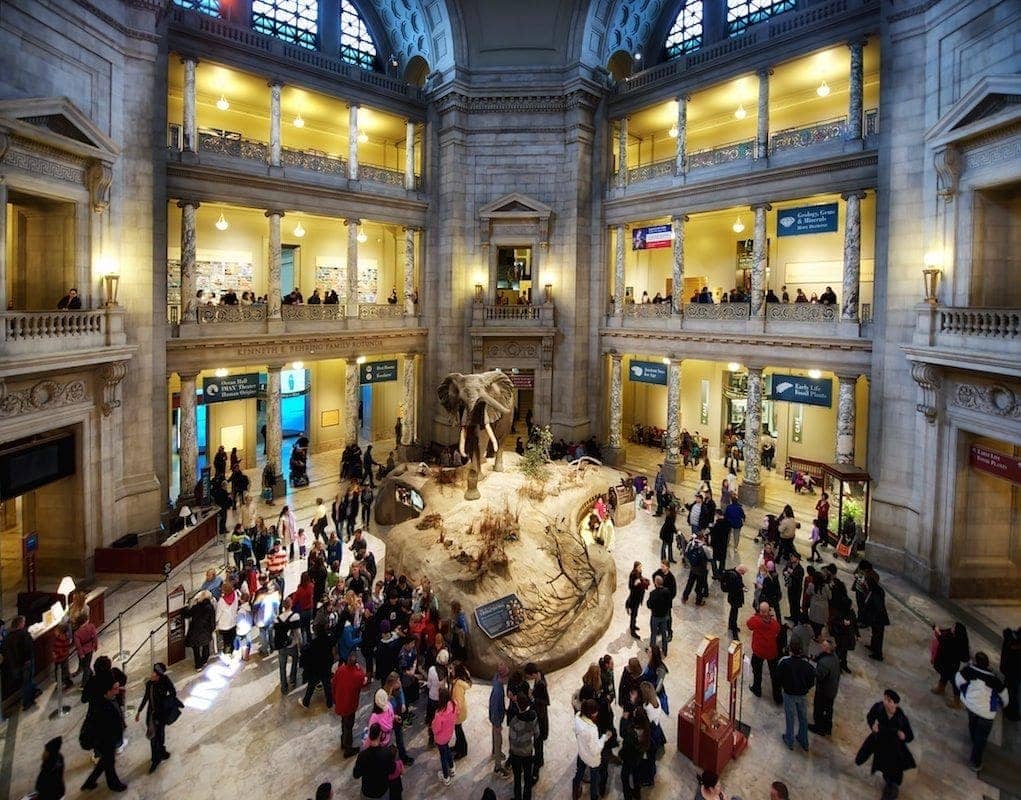 Rotunda of the Museum of Natural History
Photo from William Beem Photography