On this date in History ... March 14, 1950: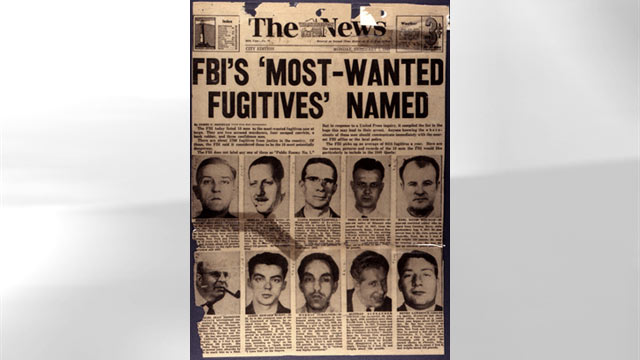 Photo courtesy of www.abcnews.go.com
The FBI's "Most Wanted List" debuts.
A 1949 news story about the "toughest guys" the FBI wanted to capture prompted the list because of the public's attention to the article.
"The criteria for selection is simple, the criminal must have a lengthy record and current pending charges that make him or her particularly dangerous. And the FBI must believe that the publicity attendant to placement on the list will assist in the apprehension of the fugitive.
Since the list's creation in 1950, more than 30% of them have been captured due to tips from the public. In general, the only way to get off of the list is to die or be captured. By the end of the year, only 3 of the original 10 were still on the list. Only 8 women have appeared on the list, the first in 1968. (See Dec 28, 2012 post for info on the first women on the list.)