On this date in History .... March 8, 1971: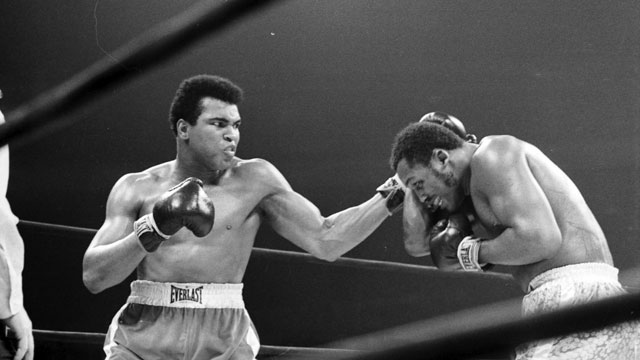 Photo courtesy www.abcnews.go.com
Muhammed Ali fought Joe Frazier in what was dubbed "The Fight of the Century". Ali lost after 15 rounds, the first loss of his professional boxing career. A rematch in 1974 was held at Madison Square Garden which Ali won by decision after 12 rounds.
Later that year, Ali defeated George Forman, reclaiming his heavyweight champion title.
After losing the title to Leon Spinks in 1975, Ali again took the title back just seven months later.
When he left the ring for good in 1981 with a 56-5 record, he was the only fighter to take the heavyweight title three times.